The human microbiota: A long ignored ecosystem that today is revolutionizing medicine, science and nutrition.
Our microbiota, with their complex structures and multiple roles in human physiology, form our second genome. This ecosystem, present throughout our lives, now appears as a source of biomarkers useful for diagnosis and prognosis in many pathologies as well as responses to certain treatments. Since 2017, the iBiote team has dedicated its efforts through research and development (R&D) to make a specialized routine test available to physicians and their patients.
The iBiote team is actively involved in research on human microbiotes. Thanks to our collaboration with numerous clinicians and hospital structures, we are now involved in numerous research projects studying microbiotes in relation to human health.
Faced with this booming theme which is revolutionizing the medical environment today, we have set up the MEDIBIOTE studies. The studies in which we participate are carried out with the collaboration of clinicians with various medical specialists on cohorts recruited through our hospital network.
Standardization work
The lack of standardization in metagenomics is a recurring problem in the study of microbiota. Among the many steps in which biases can be introduced, the iBiote team has focused on sample collection, sample stabilization and extraction, and data analysis.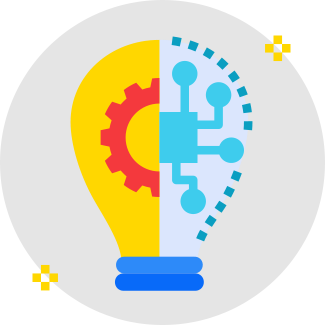 MEDIBIOTE studies
MEDIBIOTE studies aim to characterize human microbiota and identify microbiotic signatures in many pathologies. These studies aim to advance our knowledge of microbiota in order to use them as a diagnostic and prognostic tool, but also in the prevention of diseases, thus contributing to the improvement of patient management by clinicians.
Clinical studies in which one of the components is the study of microbiotes
Systemic lupus erythematosus (SLE) is a rare autoimmune disease. It can affect the whole body with clinical manifestations varying from one patient to another, ranging from mild symptoms (skin involvement) to more severe symptoms (kidney and heart involvement). The diversity of symptoms thus makes diagnosis and patient management difficult. Studies have shown the involvement of the intestinal microbiota not only in the onset of the pathology but also in the progression of its symptoms. In addition, recent data have highlighted the involvement of the oral microbiota in this disease. Today, the 3L1 project aims to explore in a comprehensive and longitudinal manner a cohort of lupus patients whose goal is to define and follow the evolution of the microbiotic signatures at the intestinal and oral levels through the progression of the disease.
This study also investigates other parameters, other than the microbiota, that are important in the understanding of the pathology, however they are not mentioned in this paragraph.
• Prove study and pulmonary microbiota
This study also investigates other parameters, other than the microbiota, that are important in understanding the pathology, however they are not mentioned in this paragraph.
Study started in 2018.
Papillomavirus (HPV) and vaginal microbiota
Cancer and fecal microbiota
Endometriosis and faecal microbiota
Standardization on sample stabilization – in progress
A first study showed a variation in the microbial profile in the absence of stool stabilization. This variation is random and cannot be predicted by an algorithm.
Since a stool stabilisation step is essential to obtain a reliable microbial profile, a second study was carried out to test all the stabilising solutions available on the market. It was shown that the stabilization efficiency differed from one solution to another, highlighting biases, with overestimation and underestimation of certain bacterial populations that may be significant. It is therefore important to be aware of the limits that may be encountered and this highlights that the pre-analytical stage is a crucial step in the microbiota analysis protocol.
Our congress participations
Importance de l'expertise bioinformatique lors de l'analyse du microbiote intestinal. A. Plauzolles, G. Penaranda, E. Toumi, H. Khiri, C. Camus, L. Chiche, F. Retornaz, J. Allardet-Servent et P. Halfon. RICAI, 2017.
Microbiote intestinal : Importance de la conservation des selles au cours du temps. A. Plauzolles, E. Toumi, G. Penaranda, H. Khiri, C. Camus, L. Chiche, F. Retornaz, J. Allardet-Servent, P. Halfon. RICAI, 2017.
La stabilisation d'un microbiote fécal est fortement influencée par le choix de la solution stabilisante ainsi que la composition bactérienne du microbiote analysé. A. Plauzolles, E. Toumi, B. Goutorbe, G. Penaranda, G. Bidaut, H. Khiri, C. Camus, L. Bruot, M. Bonnet et P. Halfon. MBIO 2018.
Microbiota & health: impact of new pipelines in targeted metagenomics. B. Goutorbe, A. Plauzolles, G. Bidaut et P. Halfon. JOBIM, 2018.